Food
Drink
   BAGELS
We provide both hot and cold freshly baked bagels, filled with gorgeous high quality and fresh ingredients. Our current bagel fillings are:
Apple, Cheddar & Honey

Parma Ham

Farmhouse Pate

Fresh Avocado

Greek Feta

Peanut Butter & Banana

Sliced Chorizo

Hoummus
£3.20 each   
COFFEES
Our coffees are made from a high quality blend of Arabica and Robusta beans. Supplied by Rye Bay Coffee Company, we like to keep our business local. We take pride in every single one of our drinks.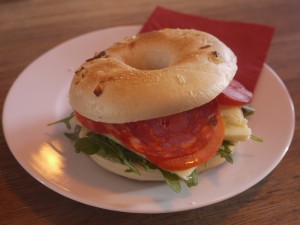 SWEETS
We have a selection of cakes in all the time. Although there can be slight variations, our current favourites to have are:
Triple Chocolate Cake

Rose and Earl Grey Cake

St Clements Cake

Fruit Flapjacks

Shortbreads
TEAS AND OTHER DRINKS
We provide various other drinks including teas and chocolates!
Standard and Herbal Teas

 

Flowering Teas

Hot Chocolate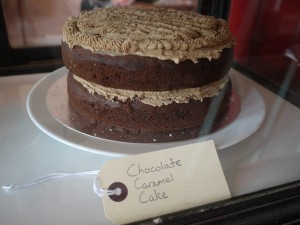 COLD DRINKS
Our current cold drinks are:
Fentiman's
£1.60
Victorian Lemonade
Ginger Beer
Dandelion & Burdock
Mandarin & Seville Orange
Curiosity Cola
Pressés
£1.70
Elderflower
Cranberry
Lemongrass & Lime
Ty Nant Water
£1.20